Country Rustic Woodpecker Door Knocker
This rustic woodpecker door knocker is made from a hardwood log, and salvaged pine. Your visitor pulls the handmade, rustic wooden bead, and the woodpecker pecks on the log, letting you know, hey, there's somebody here! It also has the benefit of entertaining your visitor while waiting for you to answer the door! It's designed to mount on any wall or door, and no hardware will be visible. Simple to install, and your visitors will love it. The repurposed pine woodpecker is hand painted (a collaboration with my lovely bride, Erin), with latex paint, and the log and bead are unfinished to keep their natural look.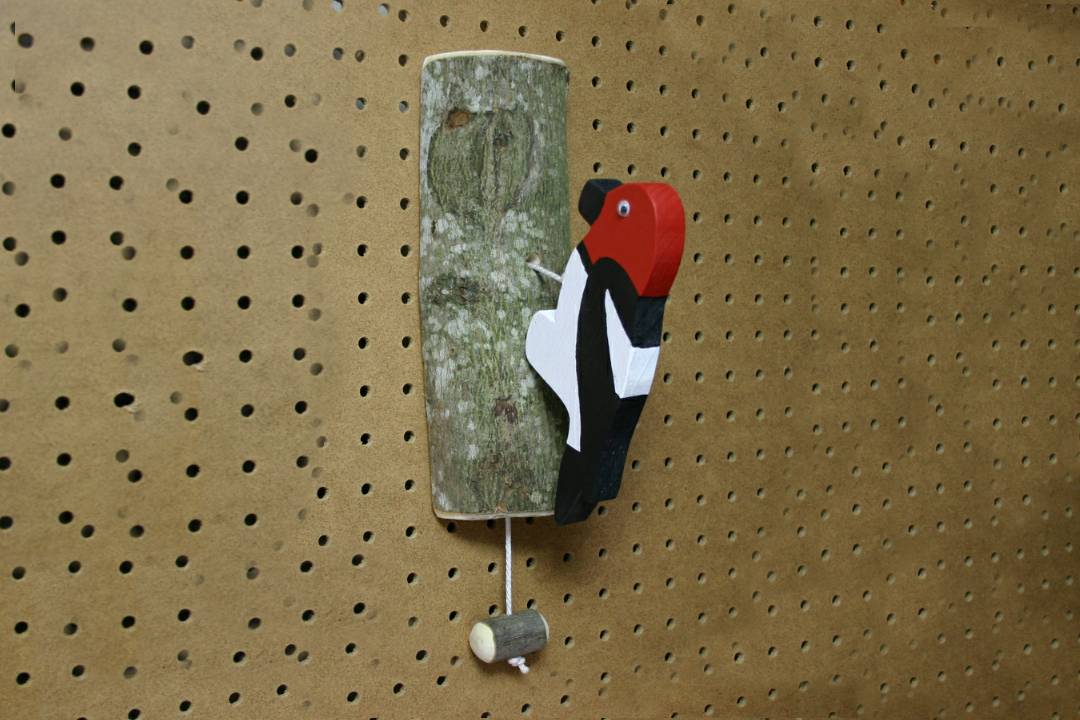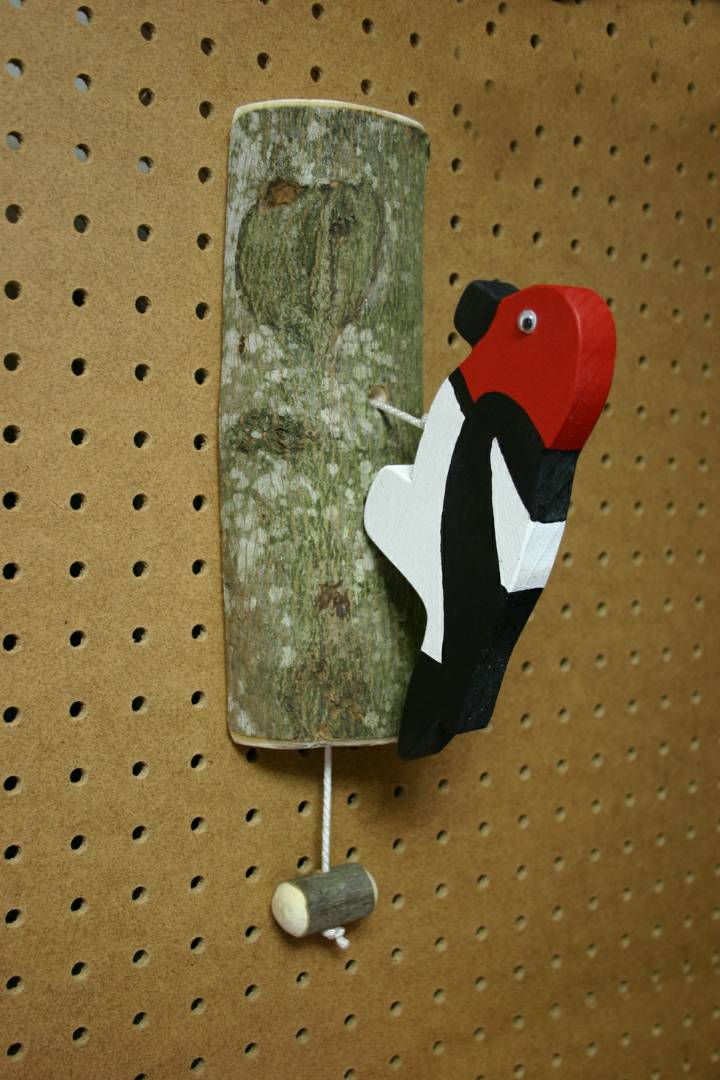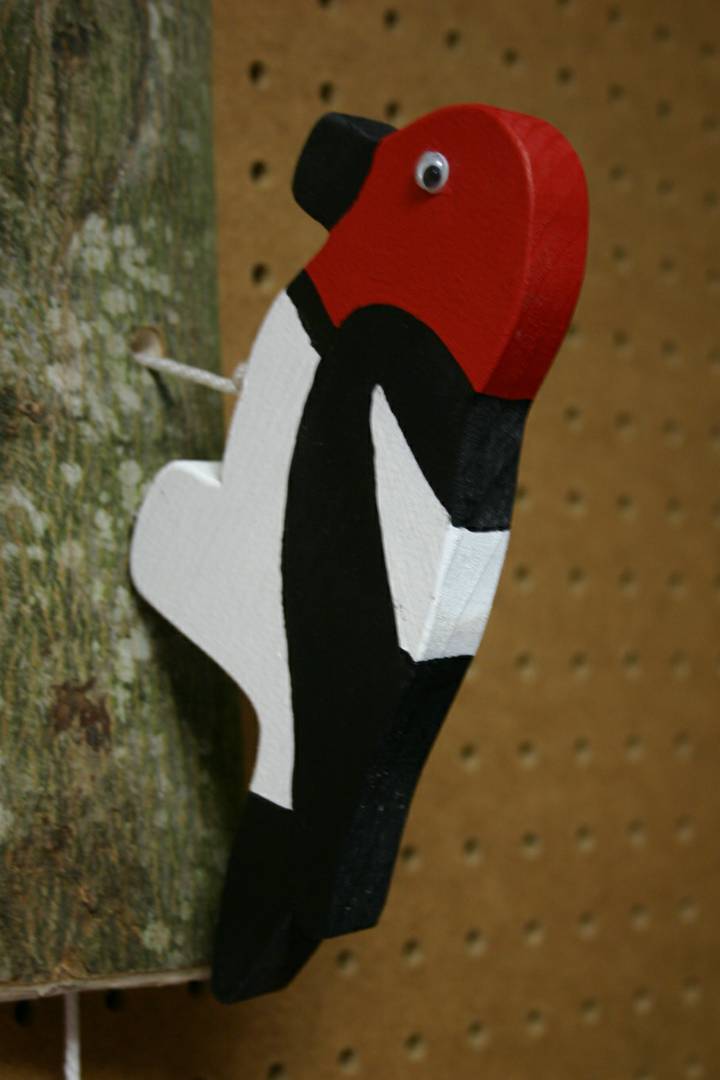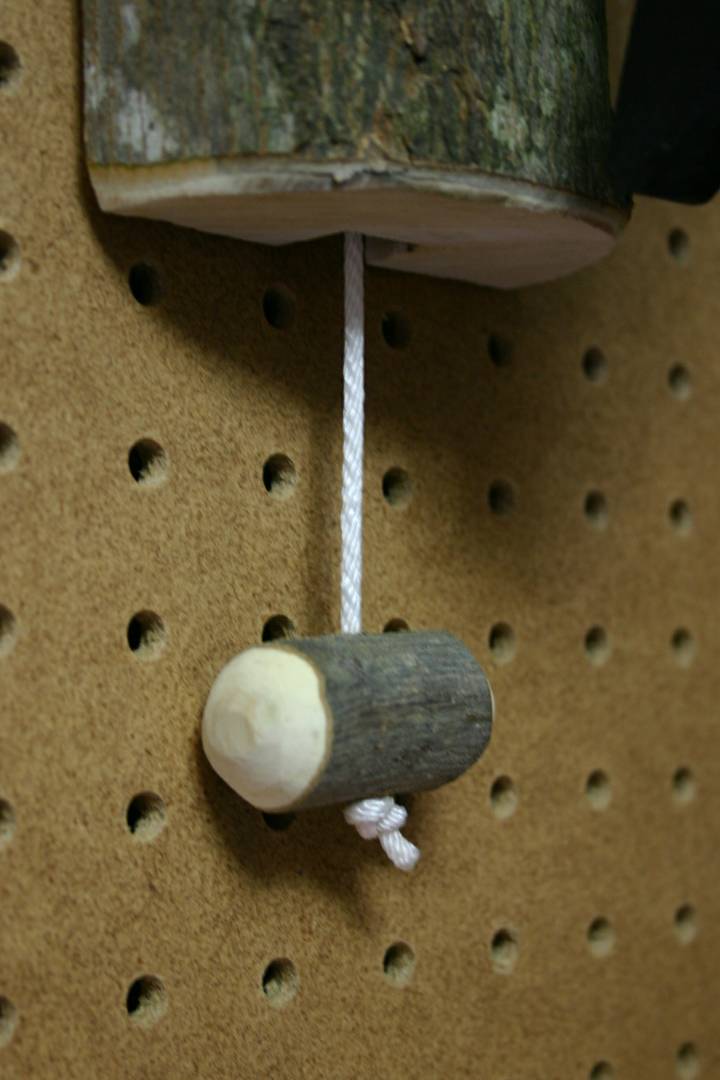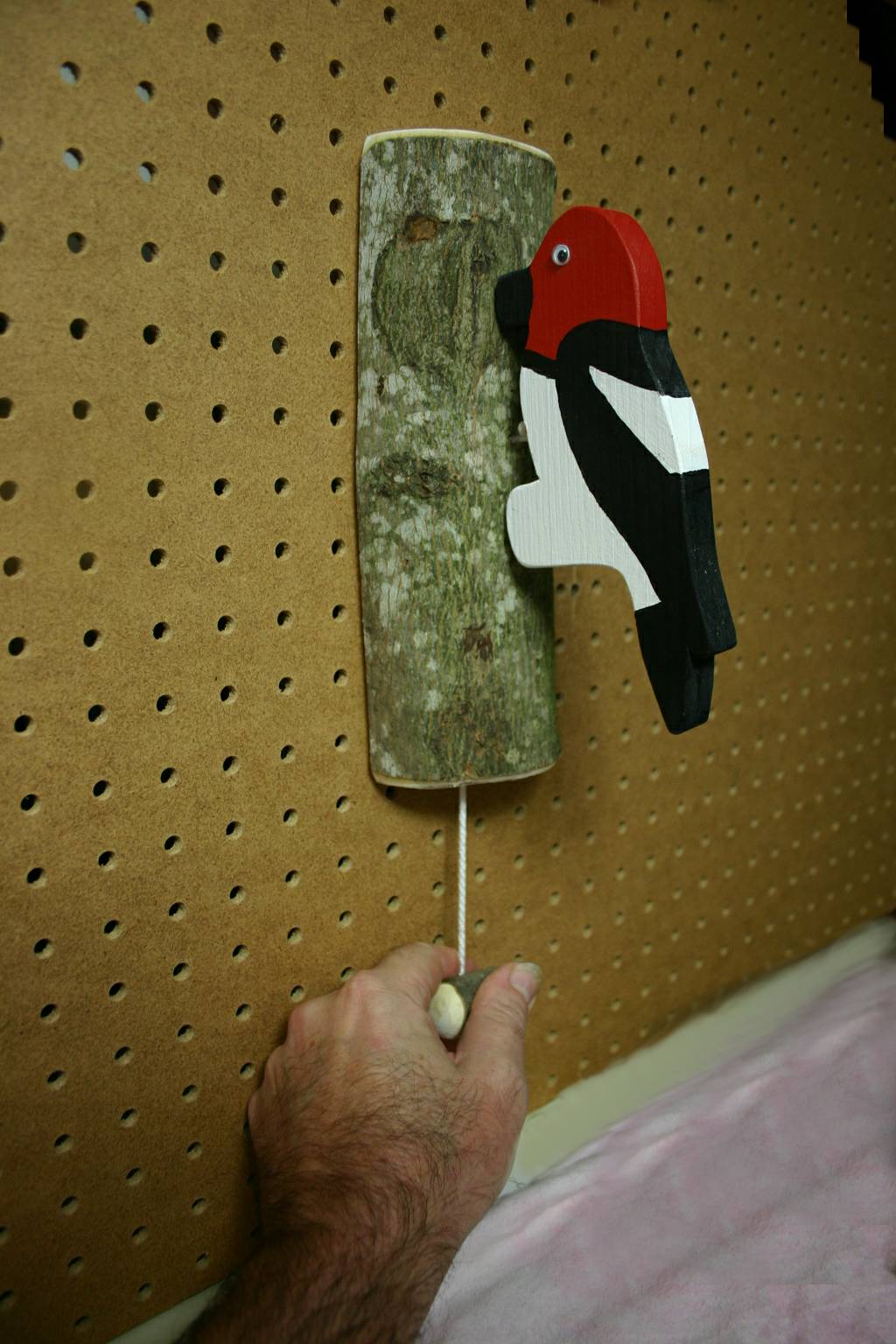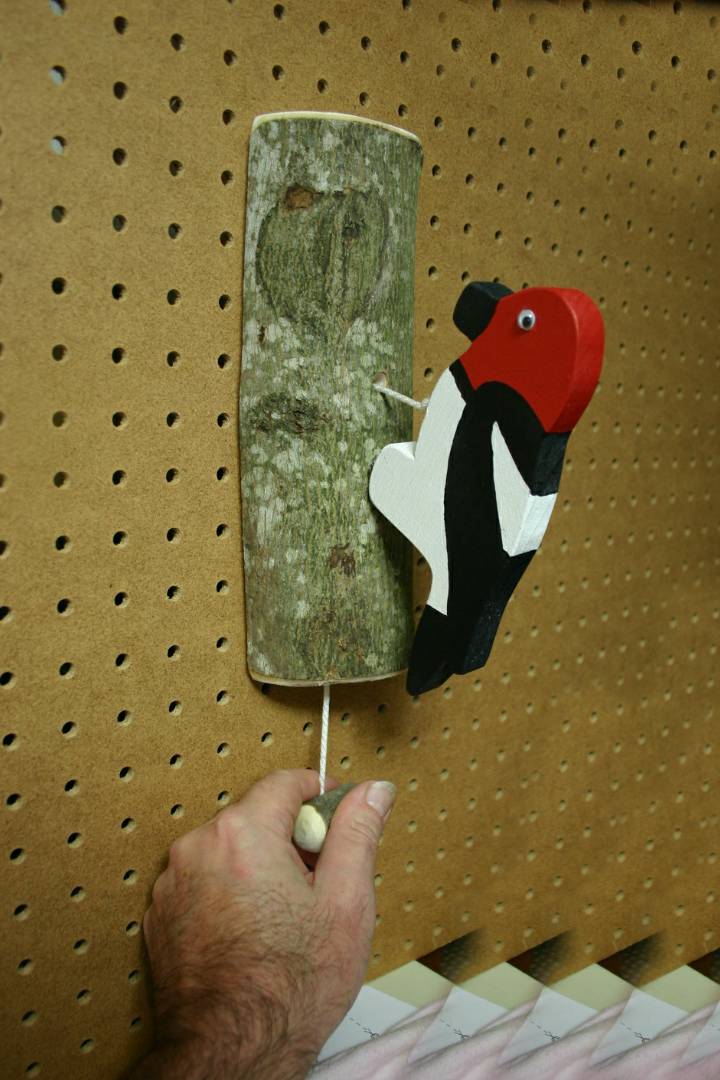 The knocker shown in the photos is representative of what you will receive. Due to the nature of logs, each is a little different, but the quality is the same. Simple installation instructions and hardware is included. Very easy to install... all you'll need is a drill, ruler, and screwdriver. Dimensions: The overall length, including the bead is just over 1 foot, and the log is about 3" wide. The woodpecker is around 7" tall. Outdoors, this knocker should last for a good long time. Mine has been in service for over 20 years!